Spare Tire and Bracket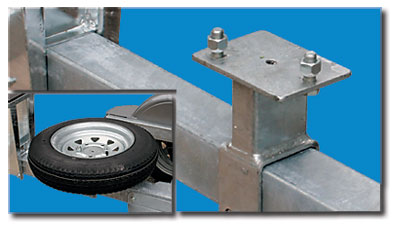 Various sizes (12″ – 14″) for different trailers.
Swagman Contour Kayak Cradle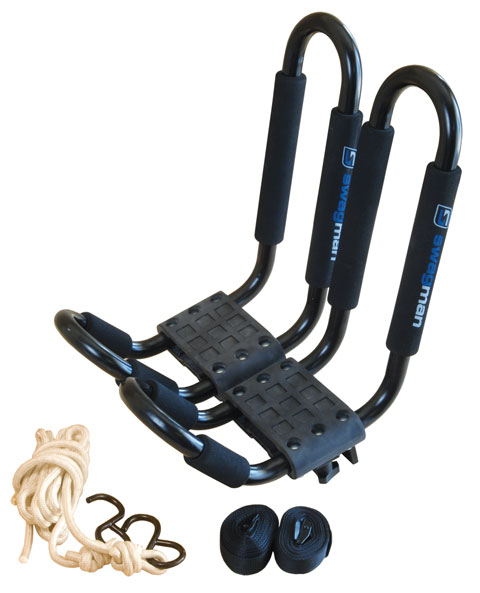 The Swagman Contour Kayak Cradle is a universal kayak rack mount carrier. The Contour Rack includes two cam straps as well as bow and stern tie downs. Soft, yet firm padding helps protect your kayak. No assembly required.
Includes 2 cam straps and bow and stern tie downs
Cradles and protects virtually any kayak or hull shape
Installs on round, square or factory crossbars
Additional 10 mm bolts included to fit larger diameter OEM bars
Receiver Bike Mount

1 ¼ or 2" custom mounts can accommodate up to two carriers – one bike kit on either side of the main beam/tongue. Also, can be parallel to the tongue or at a right angle.
Foam Gunwale Blocks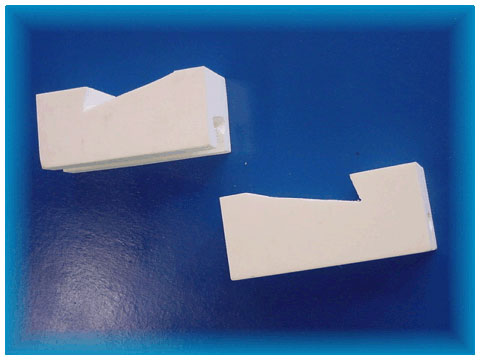 These are used for canoe transport. They snap onto the support bars and are adjustable. This protects and holds the load securely.
Foam Kayak Blocks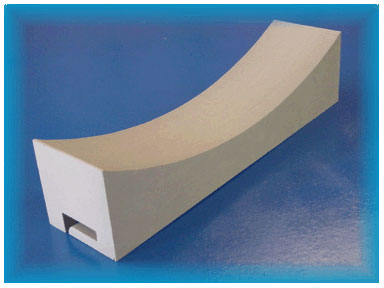 Custom made to fit over support bars to cradle kayak (2 per kayak needed).
Tie-Down Straps
Slick Rydr custom straps with double hooks on both ends to help secure your canoe or kayak. Designed to fit pre-drilled holes in trailers. Has pressure sensitive buckle mechanism. Protective pads eliminate scratches. Length over 6′
Bar Mount Kit

Allows common car top system to be adapted to the M.U.T., Expandable or Greyhound models from Slick Rydr. It conveniently fits directly on the support bars to secure bike carry unit. No drilling required – unit bolts on.
Swing Tongue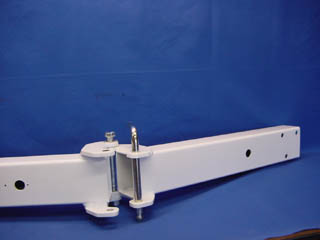 A Swing Tongue on your M.U.T. allows you to store your trailer, boat and gear in shorter storage areas and/or buildings. They offer the same durable performance as our standard tongue, but give you more flexibility. Its easy to use helps you get the most out of your garage and protect your equipment.